Park Sierra thrives when all members volunteer some of their time in a cooperative effort to maintain the park.  The park looks great, living costs are reduced for everyone and every member enjoys a continuing sense of accomplishment and makes lasting friendships. Many hands do make light work!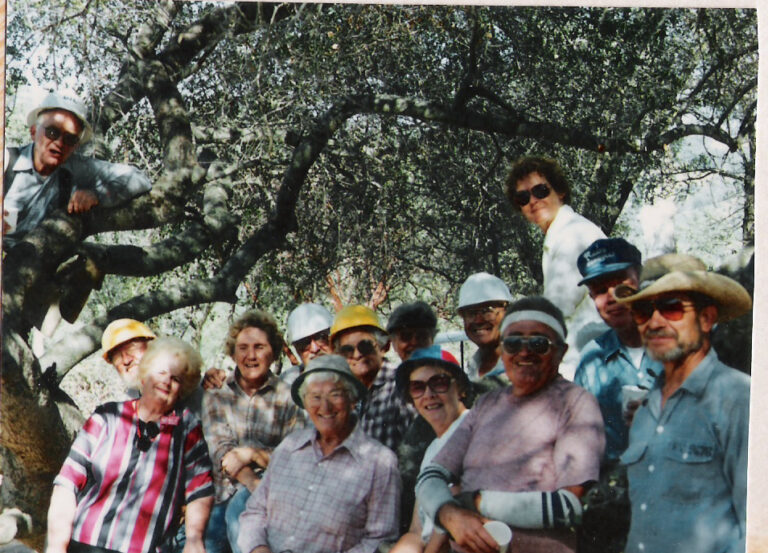 Our Pioneers built this park. Our volunteers today continue their tradition of maintenance and modernization.
Volunteers Bill Reeves, Dick Nolan and Jay Whitehouse grill hamburgers and hotdogs for a Springtime event.
Volunteer movie maker David Ellis prepares to record a monthly meeting.
Park Entertainment volunteers Vicky Larson, Lynne Gillies, Robin Gillies, Dick Nolan and Lynn Nolan ring in Christmas cheer at our annual holiday dinner.
Volunteers Butch Bradshur and Roy Jensen adjust a washer in our park laundry.
Pantry Volunteers Martha Carpenter and Diane James prepare delicious snacks for a park event.